Lights, ballast and bulbs replacement
| | | |
| --- | --- | --- |
| | Let the experts at Han Electrical Contractor Ltd. provide you with the lights that best suit your needs. We install, repair, upgrade and replace lights and ballasts in both residential and commercial | |
Why should I get new lights?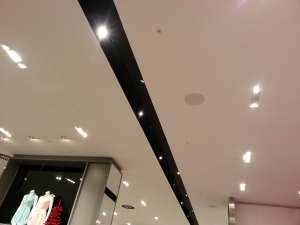 According to Energy Star®, Americans could save enough energy to light up more than 3 million homes for an entire year – totaling over $600 million in annual energy costs – if every American would just replace one light bulb with an energy efficient light bulb. This would be the greenhouse gas equivalent to taking over 800,00o cars off the road.
In addition to helping save the environment, you can save money by reducing your energy consumption. Energy efficient light bulbs use 75% less energy than regular incandescent bulbs and they can last up to 10 times longer. For each light bulb that you replace you can save around $30 in electricity costs over the lifetime of the bulb. Energy efficient bulbs only put out 25% the amount of heat a regular light bulb does, so this makes them safer to use and allows you to cut cooling costs as well.
How do I know if I need new lights?
- Do you want to save energy and money?
- Do your lights seem dim?
- Do your lights flicker?
- Do your lights burn out too quickly?
- Do you need/want long life bulbs?
- Does the color of your lighting seem off?
- Do you have the desired brightness?
- Do your lights turn on and off when they should?
- Do you want softer, brighter, or cooler light?
- Has a light cracked and burned out?
- Has a bulb exploded?
What kind of lights does Han Electrical Contractor Ltd. work on?
- Incandescent
- Halogen
- Flood Lights
- Fluorescent
- Compact Fluorescent
- Indoor/Outdoor
- Projector Bulbs
- Neon Lights
- Mercury
- Metal Halide
- Sodium Lamps
- Ambient & Task Lighting
- Motion Sensors
- Dimmers/Timers
- Security Lighting
- Landscape Lighting
- Holiday Lighting
- Bathroom Lighting
- Kitchen Lighting
- Custom Lighting
- Track & Accent
- Recessed Lighting
- And MORE!
Tips and Warnings
- If flickering and dimming occur together it could mean that there is intense heat production at the place of resistance due to minimal contact. This scenario could mean you are at risk of an electrical fire. Call an electrician to take a look at your wiring to be sure.
- Compact fluorescent lights will perform best in open fixtures where there is enough air circulation. (tables, lamps, ceiling fans, pendants, outdoor etc…)
- Make sure the bulb and ballast wattage and size match.
- Do not exceed the maximum recommended wattage for an appliance or fixture.
- When inserting a new light bulb be sure to hold the light bulb by the base and not the glass.
- Make sure that you have the appropriate lights for dimmers. Not all compact fluorescent lights can be used in dimmers.
- Light bulbs with lower Kelvin numbers will give off a warmer color (2,700-3,000K). These lights bring out the reds, yellows and oranges in your home décor.
- Light bulbs with higher Kelvin numbers will give off a cooler light (over 3,000K). These lights are identified by terms like "bright white", "natural light" or "daylight" and they will bring out the blues, greens and purples in your home décor.
- Off brand or cheap light bulbs might not do the job effectively.
- Remember that long life bulbs are dimmer than regular incandescent light bulbs. Choose your light bulb wattage with this in mind. (However, do not go over recommended wattage.)
- Do not use halogens in areas you turn the lights off and on frequently. Halogens need to be on for an extended period of time to function appropriately.
- Do not try to remove corrosion while the power is on. Be cautious and turn the power off.
- And of course, always use the light bulb as directed
---
Construction and Renovations
| | | |
| --- | --- | --- |
| | Han Electrical Contractor Ltd. licensed electrical contractor for commercial work. | |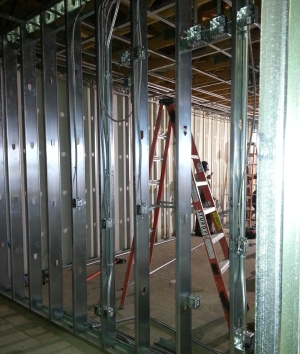 At Han Electrical Contractor Ltd. we are here to provide the best and most comprehensive commercial electrical services to complete any of your electrical jobs with the highest of work and value. Whether you are constructing a new location, remodeling your building, or require repair and maintenance services;

- Retail stores
- Restaurants
- Hotels
- Plazas
- Malls
- Offices
- Franchise
- etc.
---
Code Updates and Corrections
Han Electrical Contractor Ltd. provides comprehensive and professional electrical code inspections. Our first priority is the safety of you and your employees; this is why we provide a complimentary Han Electrical Contractor Ltd. Safety Checkup with every service call. Our qualified electricians will check your building's electrical system against the most up-to-date electrical codes and make all the necessary upgrades while on site. It is our goal at Han Electrical Contractor Ltd. to prevent electrical hazards and promote proper functioning of your entire electrical system. We suggest fixing all electrical code violations as soon as possible to protect your employee's from fire hazards and electrical shock.
According to a study published by the National Safety Council more than 300 workplace fatalities and approximately 4,000 injuries occur each year due to electrical hazards.
Making sure that your business is in accordance with all current electrical codes and is operating in top notch condition will help keep you and your company safe.
The Electrical Safety Foundation International reports that electricity ranks sixth among all the causes of occupational fatalities.
Call Han Electrical Contractor Ltd. to get professional electrical code violations corrected today. We will be happy to make all the necessary updates to help keep you and your company safe.
New Code Update Alert:
One of the newest codes to be updated involves ground fault circuit interrupters. This code requires that all bathroom receptacles and all kitchen/break room receptacles servicing countertop surfaces must have ground fault circuit interrupters to protect against electrocution. Electrical regulations are set by local city, state or national legislation.
Han Electrical Contractor Ltd. is partnered with the Electrical Safety Foundation International (ESFI) to provide you with the most up to date electrical safety education and information. To learn more about electrical codes and electrical safety, please visit http://www.esfi.org/cms/node/29
---
Maintenance
Han Electrical Contractor Ltd.'s fleet of stocked service vans can easily maintain your electrical system. Property managers across the city have discovered the great value and service.
We provide a comprehensive list of services aimed at offering turnkey electrical maintenance solutions for facility and property managers of commercial, residential, and industrial properties.
Whether you have a retail store, plaza, or industrial business park we are your one stop electrical service partner.